Judging Panel
An independent panel of recognised and expert CIO & IT leaders will determine the winners of the CIO & IT Leaders Awards 2023.
The CIO & IT Leaders Awards 2023 will aim to deliver a balanced judging assessment from industry leaders who will bring their extensive knowledge, enthusiasm and expertise to the judging process. This will ensure that the winning entries are truly outstanding and worthy of receiving a CIO & IT Leaders Award.
The panel is carefully selected to ensure the Awards judging process is fair and objective.
CIO & IT Leaders Award 2023 Judging Panel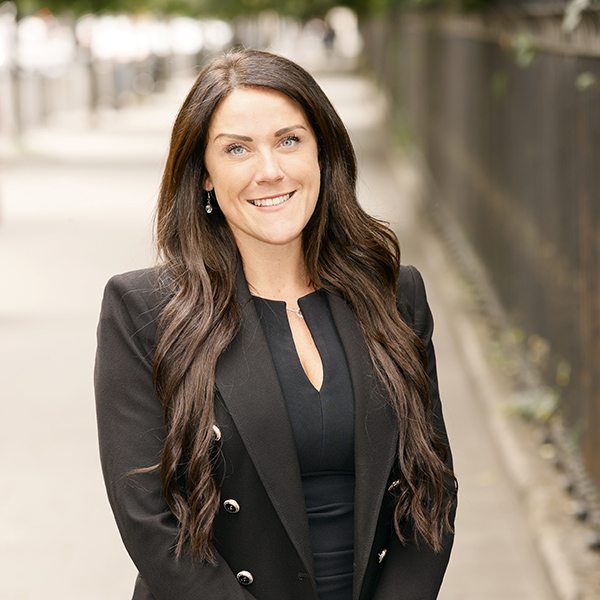 Sarah Murphy
CEO, Business Post
Sarah is CEO of the Business Post and a member of the Executive Leadership Team of the
Business Post Group.
The Business Post is Ireland's leading business media outlet and the essential brand for
people in Ireland and our global diaspora with an interest in business, politics and current
affairs. In addition to the long trusted and independent flagship media title, which offers a
multi-platform source of premium news, insight, opinion and analysis; the business also
includes the much-loved brands of Irish Tatler, FOOD & WINE Magazine, Connected & Auto
Ireland among others.

iQuest, the events and trade publishing business unit is part of the Business Post and has
been managed by Sarah since January 2019. Under her leadership, the iQuest team
manages a portfolio of close to 50 annual events; including conferences, large scale
exhibitions, awards ceremonies, virtual production, specialist brand / niche events and a
range of trade publishing titles.

The Business Post Group also incorporates Red C Research, Ireland's leading data, research
and polling business, and Business Post Labs, which is an incubation hub for start-up high
growth potential businesses.

A graduate of Trinity College Dublin with a BA in Business Studies and French and an MA in
Events, Marketing & Management from London Metropolitan University, Sarah previously
spent a large part of her working career in Britain. During this period, she was a director of
The Irish Post Media Group in London, where she was based for over 10 years. She held a
leading role in the formation of the highly acclaimed and televised Irish Post Awards, played
a pivotal part in the establishment of the media organisation's corporate network, business
magazine series, events portfolio and lead the upward digital growth trajectory of the group.
She has a passion for projects engaging the Irish diaspora globally.

Sarah currently also holds numerous non-exec board positions including board member of
the Lighthouse Construction Industry Charity, former board member of Work Equal and
former Chair of the British & Irish Trading Alliance Ireland.

She is a passionate advocate for women's equality in business, as well as for creating and
fostering a work environment of social equality. In her spare time Sarah loves exploring the
great outdoors, training for Triathlons with an Ironman coming up later in 2023, all things
'foodie', strong coffee and a good book.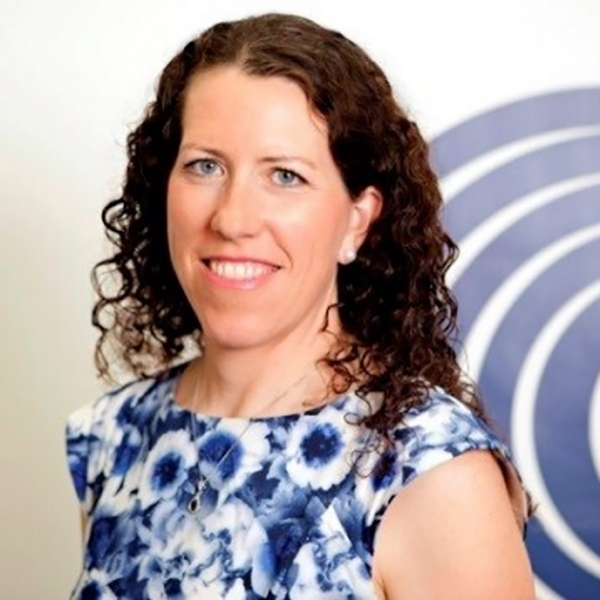 Siobhain Duggan
Director of Innovation & Healthcare, GS1 Ireland
Siobhain is the Director for Innovation and Healthcare at GS1 Ireland. Siobhain has been leading the healthcare strategy for GS1 Ireland since 2010. She brings a wealth of international supply chain experience to her role in GS1 Ireland as well as a passion for patient safety in healthcare.
Prior to joining GS1 Ireland, Siobhain worked abroad in Germany and Switzerland in a variety of business development, supply chain and product marketing roles in BMW for one year and subsequently in Hewlett Packard for 11 years. Siobhain holds a MSc in Leadership and Management Practice from UCD Smurfit School of Business and a Bachelors degree in International Commerce and German from University College Dublin and she has also completed all of her ACCA accounting exams. She is also an Executive member of the Health Informatics Society of Ireland (HISI).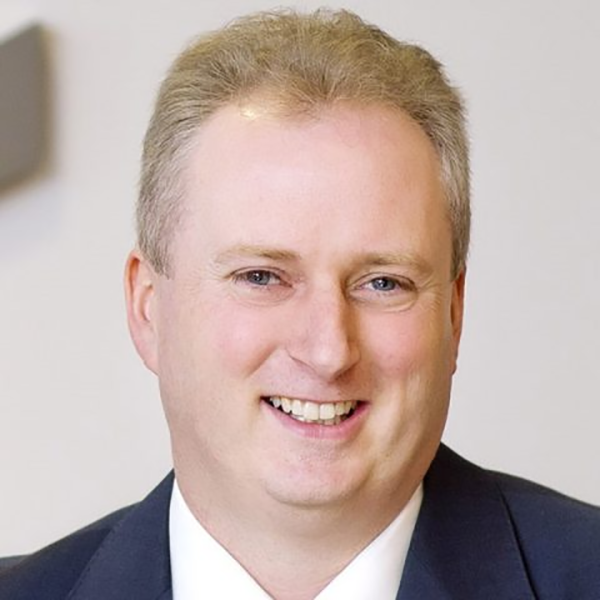 Colin Mac Hale
Sales Director, Intel Corp. and Chair, Leadership Forum, HealthTech Ireland
Colin has significant experience of selling and making technology markets across all of EMEA. He is an expert in building and leading multi-national, culturally attuned sales teams deployed across EMEA.
He and his teams have sold cutting edge solutions to customers in a myriad of industry verticals. He has experience of selling into the Health, Life Sciences, Education, Government, Enterprise, Telco, Financial Services and SME verticals. He has teamed with ISVs, OEMs, SIs, and ODMs to provide industry wide eco-system solutions to customers. On a personal level he is a excellent networker with sophisticated emotional intelligence, who successfully motivates large teams. He has C level leadership experience based on his role as Chief of Staff to the EMEA General Manager. He is a trained and experienced spokesperson and influencer to and for the industry to the media, government and industry bodies. He is as comfortable asking for an order to hit a sale, as he is in presenting to an audience of hundreds at industry events.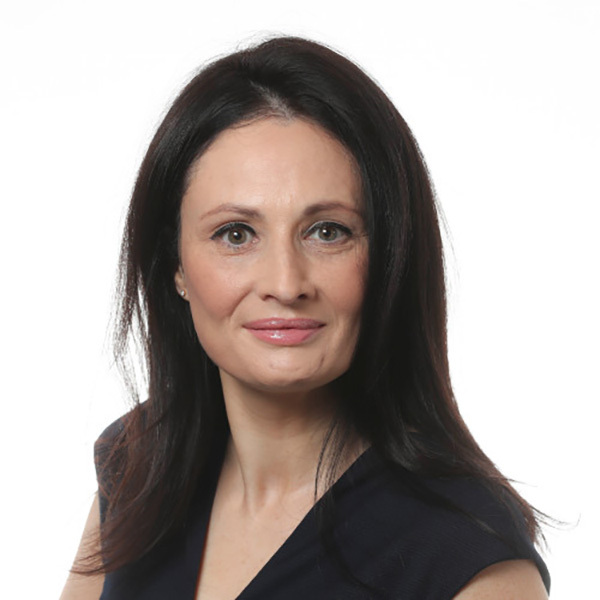 Eileen Byrne
Managing Director, Clanwilliam Health
Eileen has been a part of the Clanwilliam Group story from the very beginning. She joined System Solutions in 1995, beginning her career as the receptionist for the company. Over the years she has consistently challenged herself to develop by always displaying hunger personally and professionally for more responsibility, knowledge and learnings. Eileen believes strongly that opportunity and challenges go hand-in-hand and both have always been readily available to her in Clanwilliam Group. From her leadership position she now enjoys challenging her employees to constantly exceed customer expectations in every area from product development to customer support while also ensuring development opportunities are readily available. Eileen's career has progressed in tandem with the growth of Clanwilliam Group. In September 2017 she was appointed Managing Director of Clanwilliam Health, having worked in several Customer Service and M&A roles throughout her career and was also recently tasked with leading the Clanwilliam Health Division of the Group.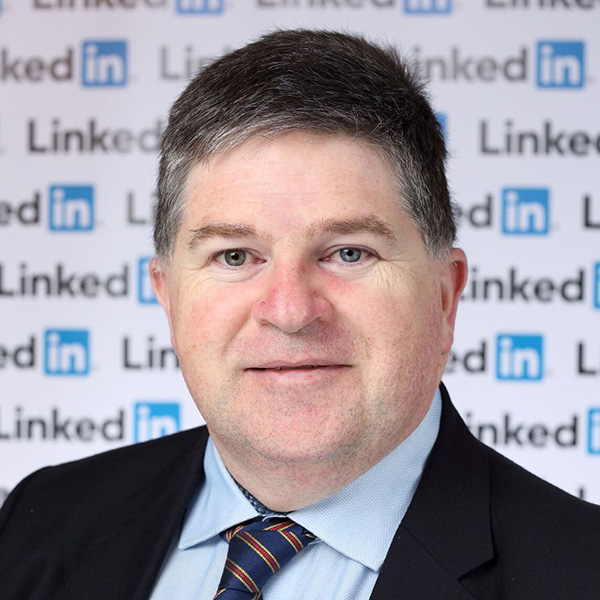 Tim Willoughby
Head of Digital Services and Innovation, An Garda Síochána
Tim is responsible for innovation and new and future directions in technology including the Mobility Programme and Body Worn Cameras. Tim was formerly CTO of the Local Government Management Agency (LGMA) and has over 20 years in several senior management and technical roles in the Local Government sector. He has been working in the Public Service for over 30 years. Tim has a Civil Engineering Degree from TCD and a Masters in Innovation from the University of Ulster, He is also a fellow of the Irish Computer Society.
Charlie Taylor
Technology and Innovation Editor,the Business Post
Charlie Taylor is technology and innovation editor at the Business Post, where his duties also include editing Connected, a tech-focused monthly magazine. Prior to joining the Business Post, he spent 15 years working for the Irish Times in a number of roles.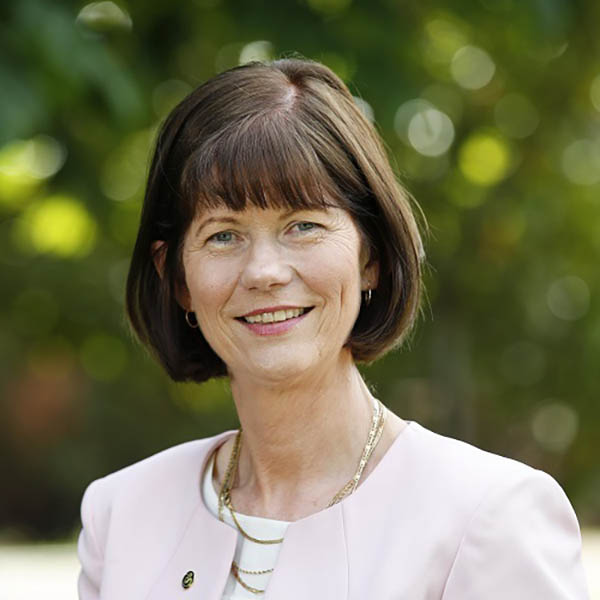 Mary Cleary
Secretary General of the Irish Computer Society (ICS)
Mary Cleary is Secretary General of the Irish Computer Society (ICS) and Chair of the CEN TC 428, ICT Professionalism and Digital Competences, and Coordinator of the Irish Digital Skills and Jobs Coalition. She has extensive expertise in and experience of representing the IT profession in Ireland, Europe and globally. She oversees ICT professionalism and digital inclusion policy for ICS, briefing on European and national skills policy, and advising the ICS CIO Network on standards, professionalism and continuous professional development (CPD) for all domains, with particular emphasis on eHealth. She holds a Master's Degree in Education, and has extensive experience of ICT professional programme design and implementation. She has worked on several national education initiatives, promoting ICT as a teaching and learning tool, as well as being a partner in numerous EU funded projects. She supports the professional and advocacy activities of the ICS. She is a delegate to the NSAI (National Standards Authority of Ireland) ICT SCC. She was recently elected to the Board of the Council of European Professional Informatics Societies (CEPIS).